With magnificent architecture, Harmony Villas opened in 2014 and offers a comfortable holiday in Dalyan with large swimming pool and spacious rooms.
Harmony Villas is in an excellent location, just 5 minutes away from Dalyan town centre and the riverside.
There are 4 villas, each meticulously furnished with 5 bedrooms and 5 bathrooms. Each villa  can accommodate up to 10 people in comfort so there is plenty of room for your family and friends.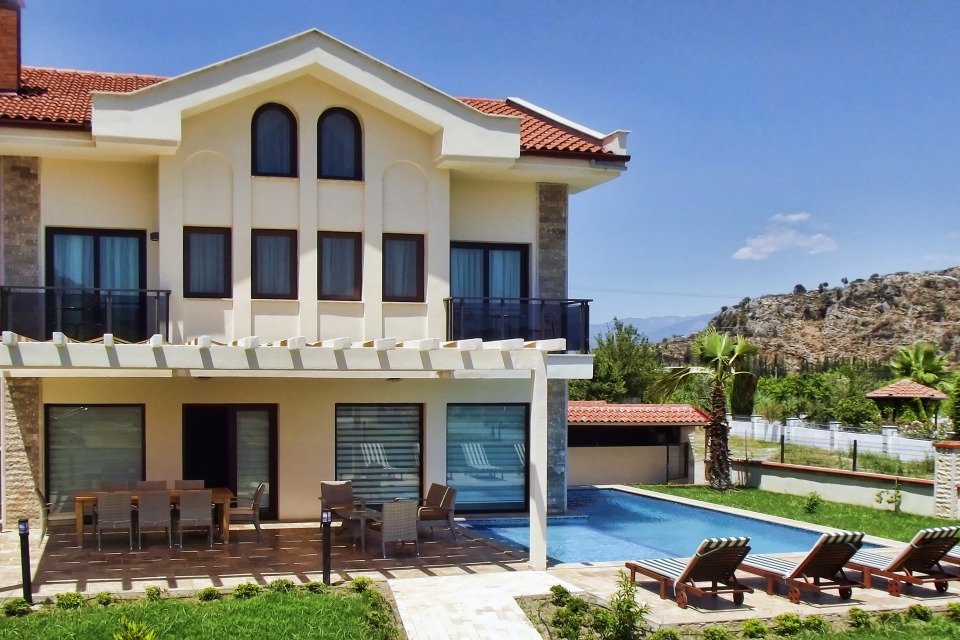 Each villa has its own private garden, swimming pool, sun terrace and two entrances.

You can prepare meals in your kitchen or have a BBQ party in the garden.  Relaxing by the pool and sunbathing during the day will make your holiday a real pleasure.

We are confident that you will enjoy your stay in our villas and return next year.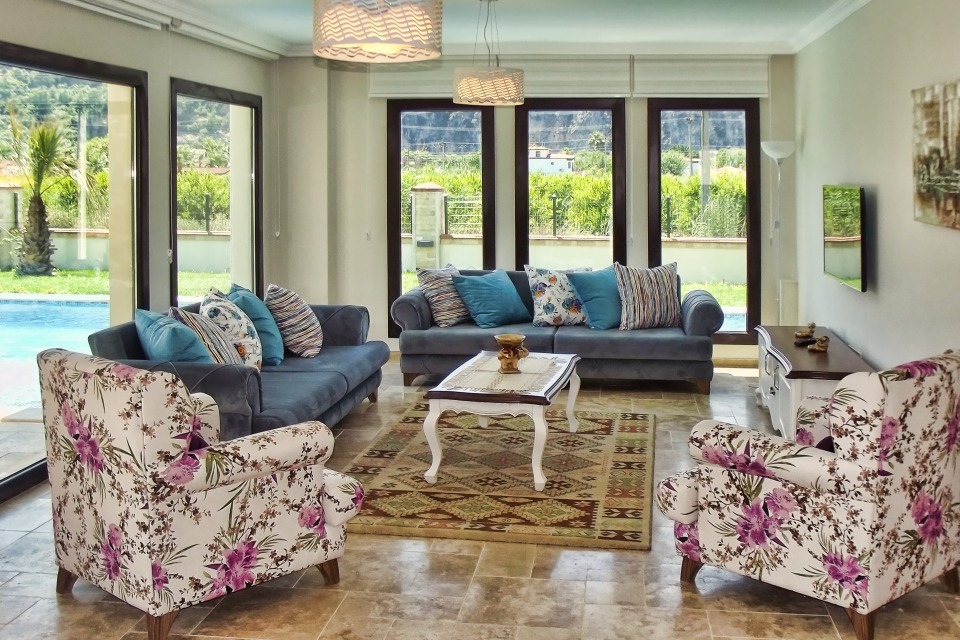 The rooms are spacious, our villas offer comfortable single and double beds, air conditioning, wardrobe, safety deposit box, hair dryer and make-up table.
There are TVs in living rooms and upstairs and free Wi-Fi.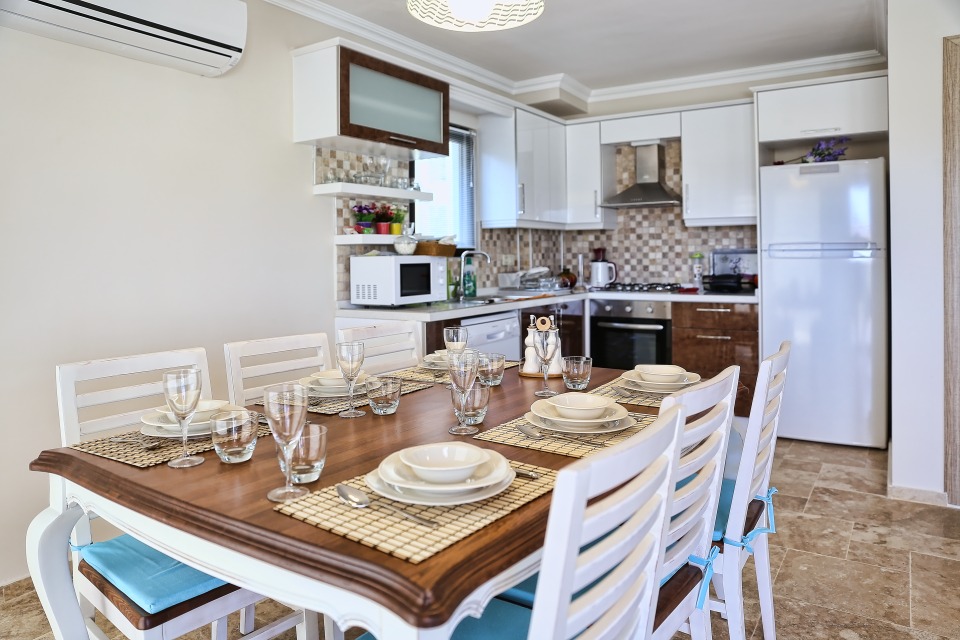 Washing machine, dishwasher, oven, toast maker, kettle, microwave and all other kitchen equipment is provided for your convenience.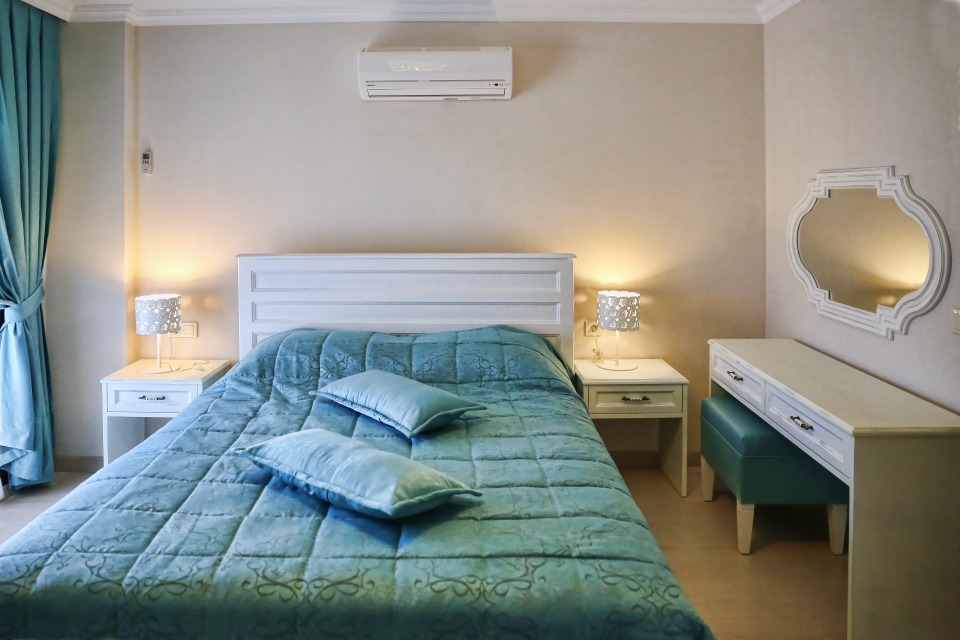 We change your towels and linen each week and we also offer free cleaning of the villa and the pool.